Home-Start .. Family Support

Perhaps you sometimes wonder about being a volunteer with Home-Start? I will be honest and say being a volunteer with Home-Start is not always easy. The nature of what we do means that we are supporting families, when there are stresses or difficulties in their lives. We offer 2- 3 hours each week of practical and emotional support in the family's home. We may be supporting a single parent family; or a family with illness, disability or additional needs; or parents who are inexperienced; or where there is poor mental health or isolation. What we are is a parent supporting a parent through a difficult time. What we are not are child development specialists, taxis, cleaners or child minders!
Volunteers are the lifeblood of Home-Start and we hope that we value them highly. We look for people who are compassionate, recognise that we are not all the same and have a willingness to support others. Each volunteer attends an accredited Preparation Course – a very interesting and thought provoking course that prepares you to be a Home-Start volunteer. Being a Home-Start volunteer means being confidential about everything to do with the family you are supporting. After the training, when supporting a family, one of the Co-ordinators, Kerry Ellis or Julie Teasdale, meets with you for a one to one support meeting at least every 6 weeks, more if needed and they are always available at the end of the phone to offer support and advice. There are also Volunteer Support groups held every 3 months – these are an opportunity to get together with other volunteers.
One volunteer said recently, "I would just like to say that I think Home-Start is a fantastic organisation doing brilliant work to help and support families and I would recommend becoming a volunteer to anyone who can spare the time as it is so rewarding."
To find out more about our organisation visit our website www.homestartrichmondshire.org.uk
We are recruiting volunteers to start a Preparation Course later in the year, so if you are interested in volunteering or if you would like more information then please ring 01748 850079 or 07813 275345 to speak with Maria, Kerry or Julie or email coords@homestartrichmondshire.org.uk.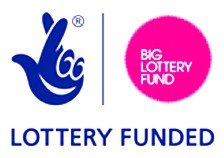 Home-Start Richmondshire is a registered charity - 1136722