This Week in the Parish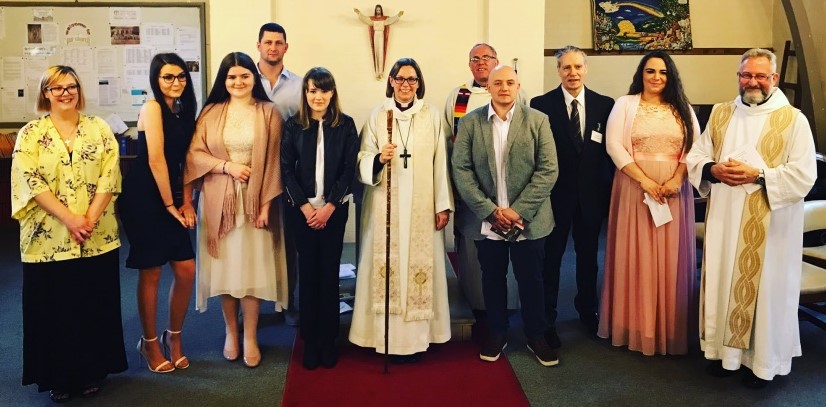 Confirmation Service, Sunday 7th April: This was a wonderfully joyful & well supported occasion;
and we have had a lovely email of thanks back from +Helen-Ann, who spent lots of time with the candidates
and their families at the celebration afterwards. Along with plenty of hand-made muffins and scones,
there was a lovely hand-decorated cake from 'Edwina's cakes' for everyone to enjoy.

There were eight candidates: Natalie from Hutton Magna, presented by Revd Antony Kirby, Emily from
Westgate in Weardale (who was also baptised by Revd Andrew during the service), and six from our own parish:
Katrina, Danielle, Natalie, Mike, David and Lee. Lee's wife, Louise, a practising Roman Catholic,
was also formally welcomed into the Church of England.
APCM: Many thanks to those who attended the churches' Vestry Meeting and Annual Parochial Church Meeting
on Wednesday evening. It was great to welcome Jo-Ann Eastwood as our new church warden, to serve alongside
Marie Smalley – who continues in this role for this next year. We thanked Jenny Foster –
stepping down after this year as church warden - who remains a full PCC member for another year.
We also thanked Jenny Hargreaves for her four years of service as a PCC member.
She has completed her term of service. It was fascinating to read the various reports from those carrying different portfolios of responsibility, and to be reminded of how much God enabled us to achieve in 2018.

This is Holy Week:
Mon: 7.15 for 7.30pm Praise, Prayer & Study (including final Lent Session) - St Cuthbert's Community Hall
Tues: No Veterans & Community Art Group - restarts Tuesday 30th April
No Warden's Hour Meeting Room - next one: Tuesday 30th April, 6pm, Meeting Room
7.30pm Meditation for Holy Week - St John's, Hipswell
Weds: No Drop-in: restarts Weds 1st May, 9am, in St Cuthbert's Community Hall
7.30pm Meditation for Holy Week - St John's, Hipswell
Maundy Thursday: 7.30pm Reflective Service St Cuthbert's followed by Memorial Meal in the hall [£5 – NB: tickets available before Wednesday from Jenny (01748) 824323 or Anthea (01748) 822125)]
Good Friday: 2-3pm Meditation before the Cross St Cuthbert's Church, Colburn
Easter Day: 5.30am Daybreak Service St Cuthbert's Church gardens, followed by hot cross buns & coffee
For the main Easter Day Services, see below..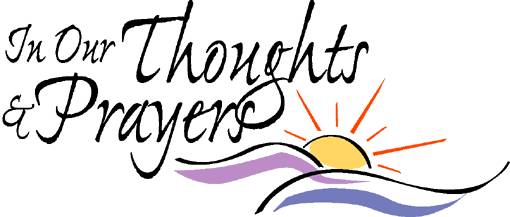 Prayer: Please continue to pray for HM Government, our parliamentarians and the civil servants,
whose job it is to implement change, as we continue in the Brexit negotiations.
Prayers For those seeking comfort & healing: Kayleigh, Shirley, Simon, Keith, Stuart, Graham,
Angelika, Stuart, Baby Macie May, Eve, Tricia, Liz, Paul, Emma, Linda, John, Nicola.
We also pray for those mourning the passing of loved ones, especially the families and friends of
Dorothy Kelly & Derek Smith.
Next Sunday: Easter Sunday - 'He is risen indeed! Hallelujah!'
St John's - 9.30am Holy Communion + Banns
St Cuthbert's - 5.30am Daybreak Service St Cuthbert's Church gardens, followed by hot cross buns & coffee
11am Holy Communion & KFC